Abhi & Vidhi
April 9, 2021
• 0 Comment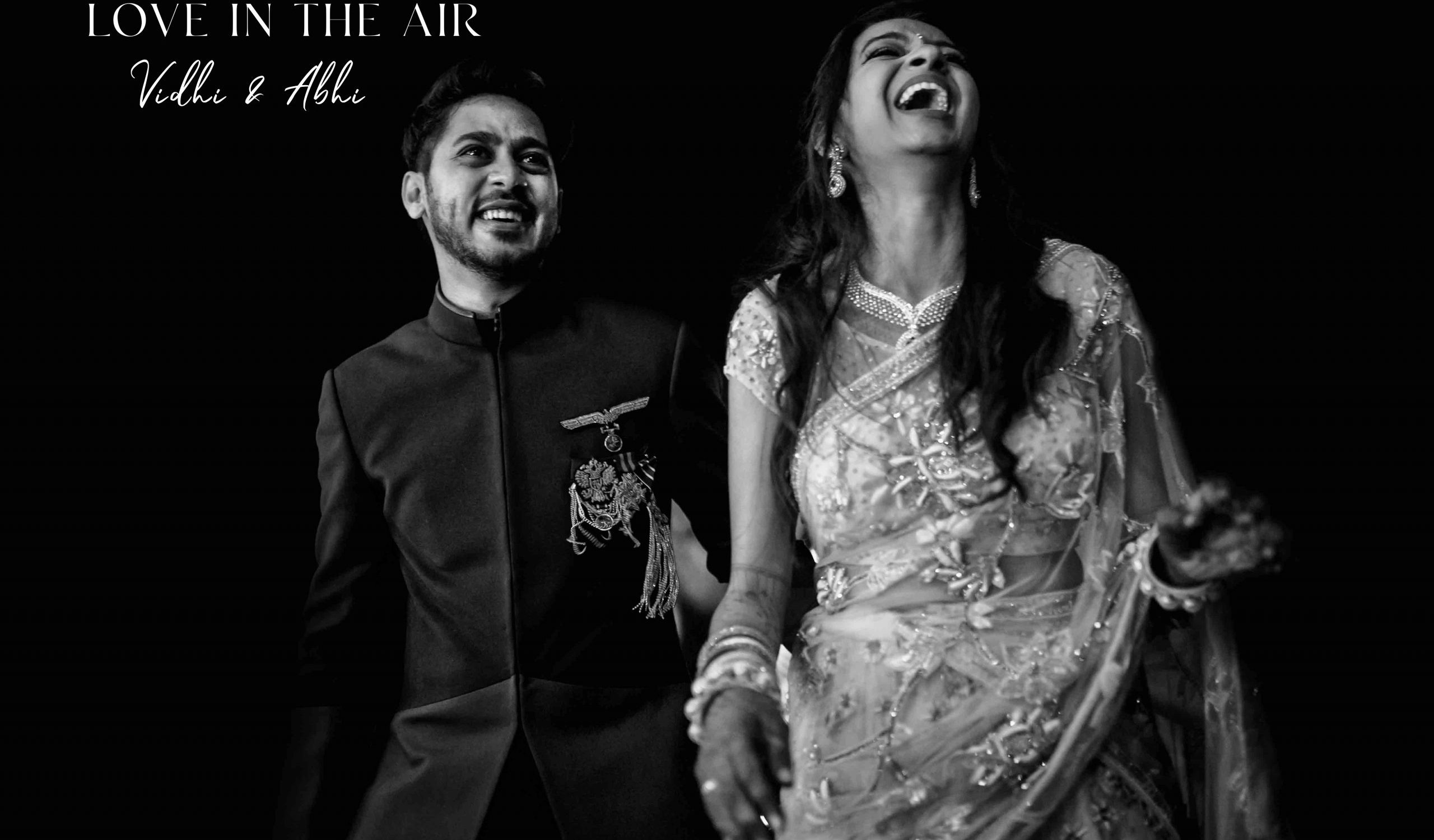 Love in the Air
Abhi & Vidhi
Florals, light, style, beauty, family, fellowship, and magnificence. These are some of the words we find best describe the spellbinding wedding between Vidhi and Abhi. As momentous as such occasions are, it can be easy to forget the foundation of the day, namely a Promise of Hope. Our darling couple has indeed come a long way, and they have many more miles to go. On this glorious day, filled with orchids and designer excellence, one must not fail to see the light of joy in the couple's eyes as they take the first most crucial step in their lives.
At the Zuri White Sands Resort (Goa), we witnessed a wedding that took place almost entirely outdoors. Aside from bringing its own challenges to bear on us, we were more interested in setting higher standards for ourselves. We pushed the limits and captured some of the most awe-inspiring shots, covering a spread of felicitous moments and candid ones.
The stage was made of glass! That in itself was a Cinderella-ish moment, only this glass was unbreakable. There's a powerful matrimonial message in there, if one takes the time to read between the lines.
The bride and groom looked fantastic in their wedding clothes. Abhi's sherwani and Vidhi's saree were ethereal in their perfection. They captured the soul of the day: flowery, striking a sensational impression, detailed, and unforgettable. Vidhi was a vision in silk and uncut diamonds. She looked like a bejewelled facet of the moon beside her husband, who took on the appearance of a proud springtime sun. It was poetic simply seeing them together.
For those who spotted the vintage Ford in one of our photos, that beauty was shipped all the way from Bombay to grace the occasion. Who wouldn't want something classic at an event altogether classy? When it came to the music, the 'Dhol' beat ruled the day. Played by professionals, and played well, the traditional music lifted everyone's spirits. It made our hearts want to dance with unbridled joy.
Family and friends of the bride and groom looked ecstatic to be part of this singular celebration. All those gathered seemed ready to summon powerful magic, if it meant extending this day and making it all the more special.
To all you future hopes and dreams, Abhi and Vidhi, we bless you with possibility in the light of opportunity, grace under pressure, beauty in heart and soul, and the strength to face all obstacles together, in love, forever. Here's wishing you the happiest days of your life.