Sandeep & Thanu
April 9, 2021
• 0 Comment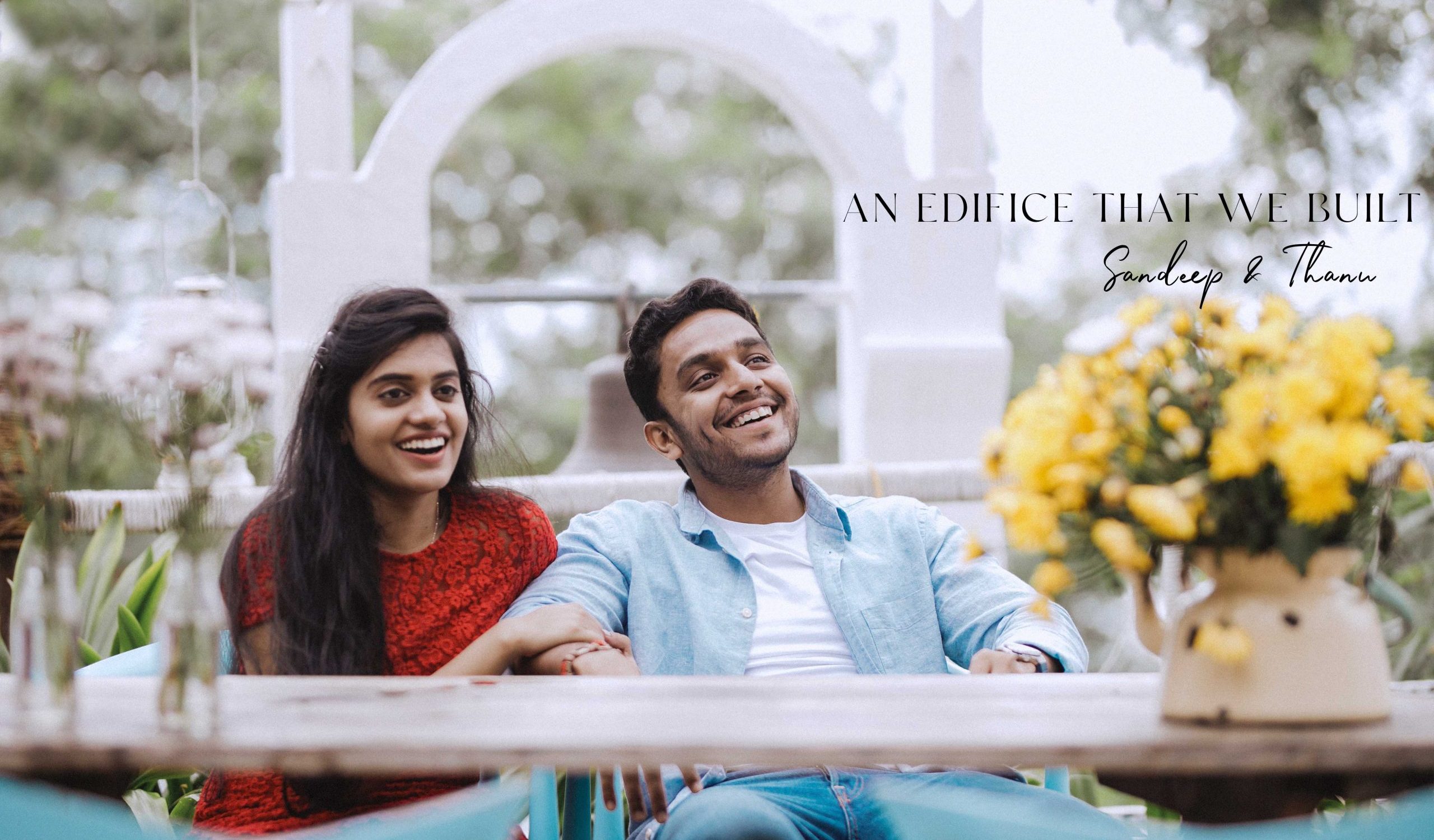 An Edifice That We Built
Sandeep & Thanu
As outdoor couple-shoots go, this one took us to a whole new world. Sandeep and Thanu were exemplary in the way they posed, giving us outstanding memories worth collating into an album that will be cherished for years to come.
Shot entirely in scenic Hyderabad, we counted ourselves lucky to have booked the Royal Veilincian Palace for our coverage. Sandeep's passion for motor cars carried over into the photoshoot, and a rather sensational Audi became the cynosure of the day. We also enjoyed capturing the enchanting amber interiors of the palace proper. This led to us gathering a fine set of photos that were nothing short of magical, promising to transport the viewer to another day and time.
A distinctly Italian/European theme pervaded the locations chosen for our couple's shoot. Thanu and Sandeep resolved to wearing western outfits where needed. We also loved capturing the lovebirds in an ethnic setting. Love is as love does, or so the saying goes. Seeing the way Sandeep gazed into Thanu's eyes and the way she reacted to every move he made gave us enough reasons to believe that saying. Two people who are perfect for each other can make a difference in the lives of the rest of us who are still searching for our 'happily ever afters'.