Samyuktha & Shantanu
April 10, 2021
• 0 Comment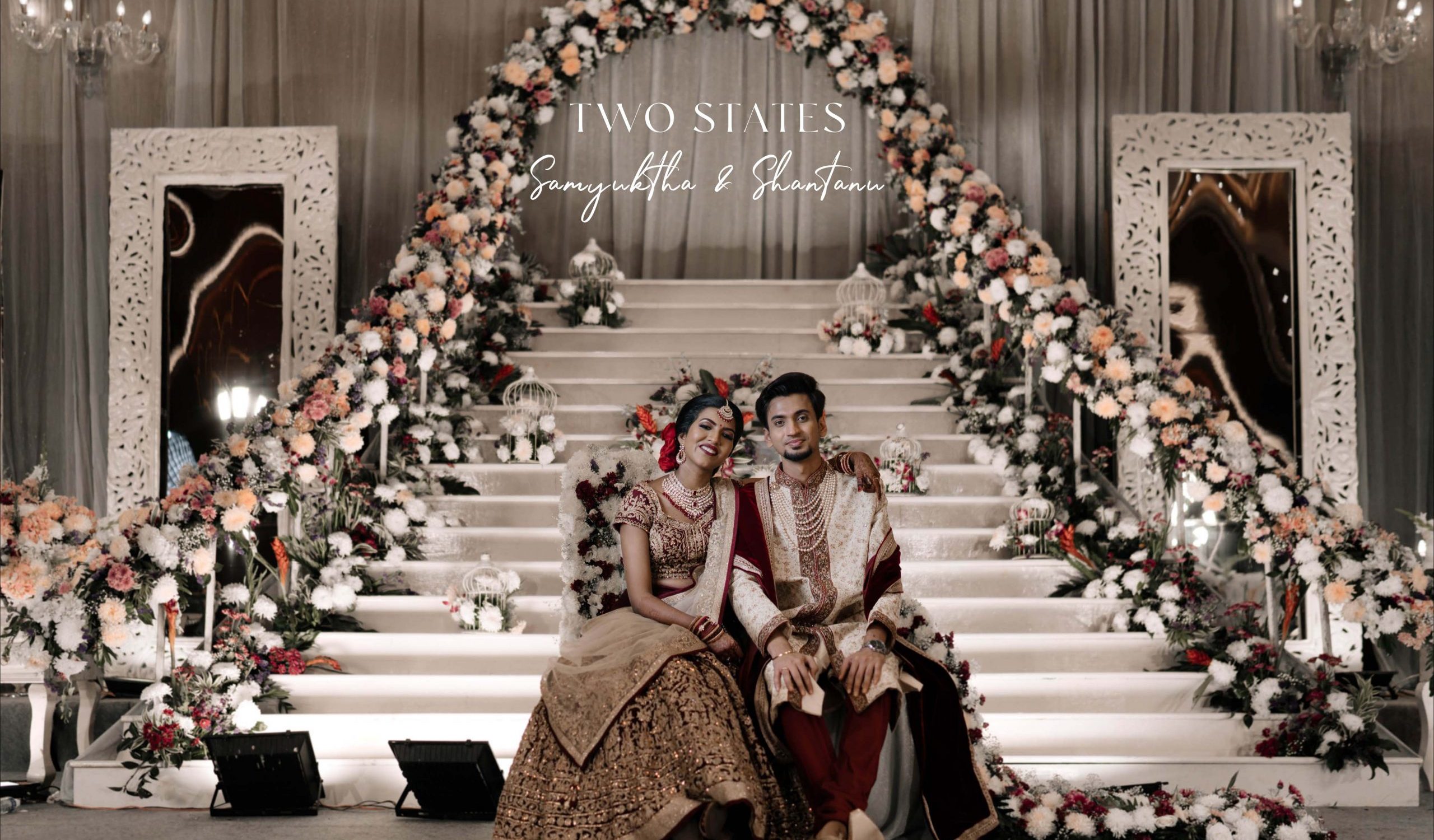 Two States
Samyuktha & Shantanu
It was a bright day like any other, but the original brilliance sourced from the emotion in the air. Today was the day when Samyuktha and Shantanu tied the knot. It was a sensationally traditional outdoorsy wedding that highlighted the importance of family and the wonders of matrimony. From marigold florals to Haldi pre-wedding rituals, anyone would have said that this marriage was far from ordinary.
Friends and family joined us in crafting some of the most unforgettable memories of the season. The bride was all smiles, adding to the warmth of the proceedings. The groom gave us genuine emotions that exuded confidence, charm, and dignity. The 'Sangeeth' followed, transforming an already spellbinding ceremony into one of sheer enchantment. Group photos set an example for solidarity and togetherness. Everyone's dancing infused the evening with fresh hope and new beginnings.
The play of silk and uncut diamonds – of suits and kurtas, drapes and lehengas, sarees and vayshtis – worked wonders for the joyful couple. They danced a jig with all those gathered, marvelling in their unrestrained happiness. It was an evening kissed by florals and touched by the grace of traditional significance. A already magical day ended on a magical note, one that Samyuktha and Shantanu will surely carry with them on their new journey as man and wife.